Choosing the Right Lawyer Is A Critical Decision!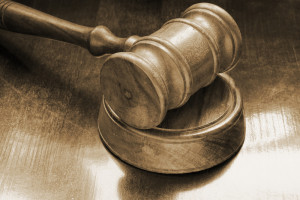 When you need legal advice, you need an attorney you can trust. For more than 20 years, Larry H. Tatum, P.C. has been helping clients and families with a variety of legal issues.
When you get into legal difficulties, it seems like there are a million lawyers to choose from. How do you know if you're getting the right representation for your legal problem? That's the tough question. Choosing the wrong lawyer can cost you more than you realize. It's a potentially life-changing decision. You need an attorney that will shoot straight with you and guide you through your legal problems effectively. When it comes to strong legal representation in the Dacula area, you need Larry H. Tatum P.C.
While clearly, every lawyer has his or her areas of expertise, it's important from the onset to hire an attorney who has experience with your specific legal needs. Since 1994, Larry Tatum has established an exceptional reputation in many legal areas including:
Family Law
Whether you're dealing with an impending divorce, child support issues, child custody cases or some other aspect of family law, these issues are extremely stressful and difficult. Not only do you need a lawyer with the experience to represent you, but you need an attorney that will provide a personal, friendly touch.
Going through a divorce or custody issue is certainly nerve-racking enough. When it comes to family law, you want a lawyer who is kind to you, knowledgeable about the law and aggressive on your behalf. We have experience in all aspects of family law.
Criminal Law
When a love one is accused of breaking the law, the entire family is turned upside down. It can be a terrifying and incredibly intimidating experience. That's why it's absolutely essential to get a lawyer who can successfully help you fight the charges against you. We have over 20 years of criminal defense experience dealing with DUI cases, domestic violence, drug charges, theft, property damage and many other aspects of criminal law.
Don't let a criminal charge ruin your life. Call Larry Tatum- 770-979-2199
Civil Litigation
If you or your loved one has had their property damaged in Dacula, is owed money or is getting sued, you need a lawyer who is comfortable and aggressive at trial, call Larry Tatum. Not having a strong attorney at your side during a civil case can cost you more money and time than you realize. You need an attorney with the experience to resolve your legal matters without litigation, but one who is also trial-savvy if things have to go to court. Get proper legal advice immediately. Call for an appointment today.
Wills & Power Of Attorney
Everyone eventually deals with health problems. When they occur, it's important to be fully prepared beforehand with a properly executed will, documented healthcare directives and financial power of attorney. The law firm of Larry H. Tatum, P.C. knows exactly how to assist you in preparing for the future for your loved ones. The last thing a grieving family needs to deal with is financial hardship as well when a loved one passes away unexpectedly. Let us help you make appropriate arrangements for your family.
The Law Firm You Can Trust
When you're dealing with legal issues, you need the right lawyer for your specific legal needs. You need an assertive lawyer on your behalf along with personal attention. That's Larry Tatum. Whether you need a criminal defense attorney, a family lawyer, a civil litigator or just a general attorney, we'll help you resolve your legal matters. For more than 20 years, we've been working with families all around Dacula and in the Gwinnett County area to bring about successful outcomes. Larry Tatum is the lawyer you can trust!
Click here to read about the lawyer families in Lawrenceville trust.